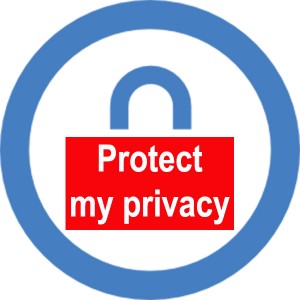 A court has effectively blocked release of your personal information to the Freedom Foundation for at least two weeks.
The motion by the Federation to block release of your birthdate was continued (or postponed) until May 27. Thurston County Superior Court Judge Gary Tabor and two other judges said it makes sense (and good use of judicial time) to consider consolidating the motions from the Federation and other unions.
So the two-week delay will allow the court to consider consolidation of all the unions' motions.
With the postponement, the Federation and the other parties agreed the state will delay release of any personal information until at least May 27. Judge Tabor signed an order making that agreement official.
The delay means there is more time for you to act:
• Sign the online petition! Tell the Freedom Foundation to respect our privacy!
The Freedom Foundation in its briefs to the court says that if contacted by them, you can request that they stop.
So let's save them the trouble. Sign our new online petition.
Sign the online petition demanding the Freedom Foundation stop this violation of your privacy.
---
Sign the online #DoNotCall petition at: https://actionnetwork.org/petitions/do-not-call-registry
---
The petition asks the Freedom Foundation, in the event the information is released, to remove that information from their databases and not call, e-mail, mail or contact you using that information.
• We must change the law.
The longer-term solution is we must clarify the law. Otherwise, the parties will just be back in court time and time again. The law is flawed. It shouldn't be this way. So while we await the court's ruling on our injunction request, you can take action to tell legislators now they need to change the law when lawmakers return in January so this never happens again.
---
Take the #ChangeTheLaw action here: https://actionnetwork.org/letters/protect-my-privacy
---
BACKGROUND: The Washington Federation of State Employees/AFSCME Council 28 filed for an injunction asking the court to stop the release of the birthdates of state employees in several agencies, colleges and universities represented by the union.
Other unions filed similar requests.
We took this action for the simple reason that our work is public, but not our private lives. The disclosure of your birthdates in this day and age opens a can of worms with so many potential privacy problems.
The Freedom Foundation is a self-serving special interest group. They are funded by out-of-state corporate interests intent on taking your rights as a public employee. They have a record of opposing our pay raises, pushing for higher health care costs, cuts to pensions and eliminating and outsourcing our jobs. And now they want to invade your privacy. They're not on our side.
So use the next two weeks to sign the petition and urge legislators to clarify the law.