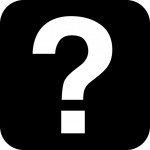 Reporter's Notebook: What's going on in WA's 17th Legislative District?
What's going on with the Freedom Foundation and its heightened political intervention in Washington's 17th Legislative District?
The so-called 501c3 "non-partisan" not-for-profit "think tank" appears to have its sights set on electing a Freedom Foundation slate in this swing district near the WA/OR line.
Since Senator Don Benton (R-17) announced his retirement, the wife of Freedom Foundation board member Tracy Wilson, Rep. Lynda Wilson (R-17), announced she's running for Benton's Senate seat. That same week, a Freedom Foundation staffer, Vicki Kraft, announced she's running for Wilson's House seat.
The two Freedom Foundation candidates in the 17th are far right of the district's moderate reputation and political history – Clark County voted for President Obama in 2012. For example, Wilson recently said she'll support Donald Trump for President, and praised Trump for "activating the base."
The Freedom Foundation's intense political activity in the 17th Legislative District is, in part, grounds for complaints filed with the IRS and Washington State Attorney General's office, including:
Supporting candidate Wilson's 2014 campaign with free publicity. For example, a Freedom Foundation podcast (June 2014) featured then candidate Wilson. During the podcast Jamie Lund, Freedom Foundation staffer, spoke favorably about Wilson as the first candidate to sign the Freedom Foundation's pledge. Wilson then used that podcast to promote herself.
Supporting candidate Wilson's campaign fundraisers.  Freedom Foundation CEO Tom McCabe and Scott Roberts, the group's Citizen Action Network Director, appeared at one of Wilson's fundraisers during her 2014 campaign and made statements in support of Wilson's candidacy. A new video includes footage from that fundraiser.
It may not be a coincidence that one of Freedom Foundation's largest political donors, the billion-dollar Murdock Charitable Trust, is headquartered near the 17th District. Murdock Trust was recently criticized for funding gay conversion therapy and other radical anti-LGBT and anti-choice groups, while one of its trustees, Jeffrey Grubb, has brought controversy to his pro-equality employer, Wells Fargo.